Posted by Hockey Joe on November 26th, 2009 |
3 comments
Thanks to all of you who keep up with my erratic posting schedules and hell-bent mania for picking on the head of a league that can't get out of its own way to success.  You, the reader, is the kick in the pants I occasionally need to keep on going and other times you're the great folks who provide me with the adulation I so desire.
Enjoy all the turkey you can handle today America.  And mashed potatoes.  And can-shaped jellied cranberry sauce.  And carrots.  And… Sorry, I passed out starving for a moment.  The house is filled with so many glorious and gluttonous smells right now it's tough to focus.
For my Canadian readers and the rest of you who stumble upon me elsewhere… Happy Thursday, here's some video of an NHL superstar being a turkey.
Looks like Alex Ovechkin might get to spend some time after the holiday letting his belt loose with his hand down his pants after the holiday because… Well, that's just straight dirty.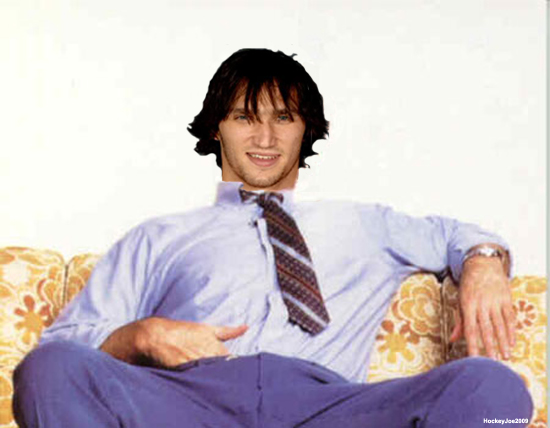 Ah jeez Gary, can't you see I'm busy?
I know it's how he plays all the time, but timing is everything and that was not it.  It'll be curious to see if the NHL actually does anything to Alex though since the guy he hit (Patrick Kaleta) isn't exactly viewed as "good people" by the other players.  Time to break out the ever-popular Wheel of Justice.