Posted by Hockey Joe on April 12th, 2010 |
1 comment
I'm keeping this one simple for everyone.
Eastern Conference
1. Washington v.  8. Montreal
2. New Jersey v. 7. Philadelphia
3. Buffalo v. 6.  Boston
4. Pittsburgh v. 5. Ottawa
Western Conference
1. San Jose v.  8. Colorado
2. Chicago v.  7. Nashville
3. Vancouver v.  6. Los Angeles
4. Phoenix v.  5.Detroit
For those of you who may have gotten dumbstruck and made completely insane by the regular season, here's your photo reminder/tool to use on fans whose team loses in extended overtime(s).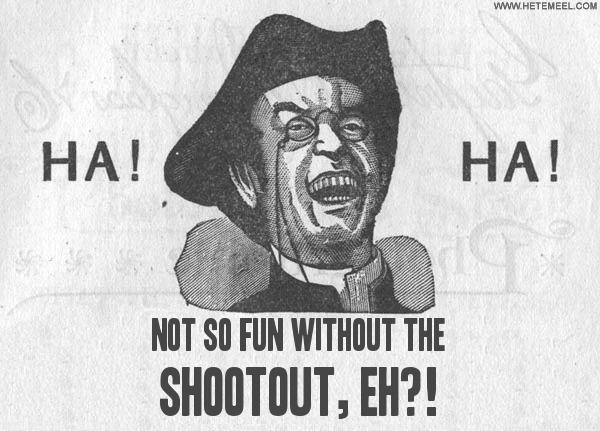 You're welcome.