I don't often do game previews for the college hockey weekends, but in this case I've got special motivation.  The last time I watched Boston University play live and in person, they were busy doing this:
Not bad right?
This season's Boston University Terriers are having a bit of a championship hangover.  Gone to the NHL are Colin Wilson (Nashville) and Matt Gilroy (recently demoted by the Rangers to Hartford) and with that a lot of the glue that helped last year's team run roughshod over the rest of the NCAA en route to the National Championship.  Last year's Terriers finished the year 35-6-4.  This year's team sits at a miserable 4-8-3 and just 2-7-2 in Hockey East competition.
Suffice to say, Terriers supporters aren't feeling so hot about their team and it's easy to see why when you take a look at the statistics.  No one is scoring (Zac Cohen and Chris Connolly are leading the team with five goals) and only three players are in double figures in points (Kevin Shattenkirk with 2-10-12, Connolly 5-6-11 and Vinny Saponari with 3-7-10).  To make matters worse, sophomore goaltender Kieran Millan has been lackluster between the pipes putting up stunningly bad numbers through 11 games played (3.47 GAA, .865 save %).  No goals and no goaltending in a ruthlessly difficult conference will make things like that happen.  BU rolls into Friday night's game winless in their last three (0-1-2) and winning only once in their last six games (1-2-3).   They're not exactly a team on fire but thankfully for them, RPI is rolling into town feeling just as emo and downtrodden.
RPI just on Wednesday night was busy playing the role of the Miami Redhawks as Union College played the part of Boston University in a eerily similar reenactment of the National Championship game as RPI gave up two goals in the final minute of play to lose to Union College 5-4 in regulation.  RPI has dropped four in a row and six of their last seven.  After jumping out to a hot start, a myriad of issues have deflated the Engineers be it injuries, bad penalties, sloppy defensive play or just running into a damn good team.  These things happen but when the opponents are named "Niagara" instead of "Boston College" the perspective is tough to gain.
That's not to say that RPI is lacking bright spots.  Junior forward Chase Polacek is the leading scorer in the ECAC (12-13-25) and RPIs offense is bolstered by freshmen phenoms Brandon Pirri (7-10-17) and Jerry D'Amigo (5-9-14).  The offense is sort of getting its bearings with junior Tyler Helfrich getting back into the swing of things after missing seven games with an ankle injury but will be without senior forward Paul Kerins for the game against BU thanks to picking up a reckless and needless game disqualification against Union.  Kerins who wasn't counted on to be much of a scorer this year is fourth on the team in points (5-8-13).
The issues with RPI of late come down to defense and its effect on goaltender Allen York.  RPI defensemen Bryan Brutlag and Erik Burgdoerfer have come under the discerning eye of the fans for their sometime rec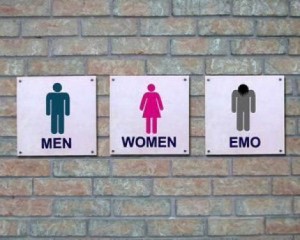 kless play both in their own end of the ice and in the offensive zone.  Brutlag is notorious for jumping into the offensive flow of the game, sometimes pinching at inopportune moments and leaving his defense partner out on an island.  Burgdoerfer has had bouts with turnovers this year and some of those mistakes have found their way into the net.
Ill-timed penalties (then again, what penalties are taken at a good time in the first place?) have also hurt the Engineers as the team's penalty kill percentage sits at a meager .765 (75/98).  While RPIs power play last year was a crucial thorn in its side, the penalty kill has become even more of a roadblock for the team, especially when down two men where opponents have scored on RPI seemingly at will.
What you can chalk up both RPIs and BUs problems up to is youth.  These two teams are pretty damn young and while RPIs overall talent isn't quite up to snuff with BUs, the gap isn't as far off as it was last year when these two teams faced off in the Denver Cup, a game which BU won 6-2.  RPI has added offense while BU has lost theirs.  Kieran Millan is seemingly suffering through a sophomore slump while Allen York is getting his first season as the starter for RPI.  BUs offense is going through the motions while RPIs is having a breakout year.
What does this mean for this non-conference game?  Two teams trying to figure things out and snap out of a funk.  While BUs problems can be chalked up to not exerting top effort consistently from game to game, RPI is looking to put in a complete 60 minute game and not end up unrewarded, like what happened in their 2-1 loss to Cornell last week.
You would have to expect that BU is going to snap out of it at some point and start winning games regularly and not be so inconsistent but RPI is going to have to maximize their opportunities to delay BU the chance to do that starting tonight.  Of course if BU's band starts playing songs by The Cure and folks come dressed up in their best ugly sweaters and dye their hair black… Maybe it'll just be one of those nights where the game ends in a tie and everyone goes home happy to have not lost.
Boston University vs. RPI: 7:00 pm start from Agganis Arena – Boston, MA – Listen live at www.WRPI.org