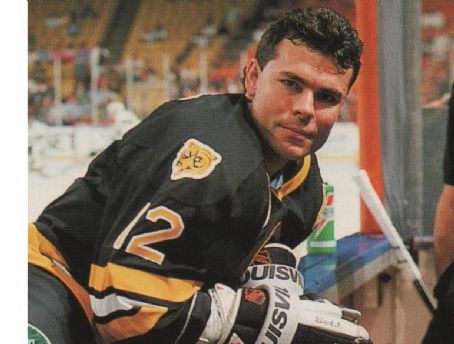 For the few years I was scribbling nonsense on the Internet before I landed over at NBCSports.com's ProHockeyTalk, every June would turn into a soap box for me to sound off on why Adam Oates belonged in the Hockey Hall of Fame. His case was always easy to make. No, really, it was super easy to make.
Now? Now he's a Hockey Hall of Famer.
The fight is over and a childhood hero is enshrined for eternity. Bias accepted here, there's never been a doubt as to Oates' career being Hall-worthy.
I am as happy as a hockey fan can be. The complaining, the indignant stat-prattling, the case-making, the whining about it all… It's over. I don't have to crow about an open-and-shut case anymore.
There's no need to talk about the injustice of it all and continue alternating between banging my head against the wall and shouting from the mountain tops. Adam Oates: Hall of Famer.
Back in late September during the preseason, I wanted to interview Oates about being snubbed by the Hall. With him being the Devils assistant coach and it also being the team's first preseason game of the year, the Hall was the last thing on his mind. All business, all the time. That's part of what got the Washington Capitals to hire Oates as their head coach today on top of it all.
It feels a bit silly to feel as happy for what someone else accomplished, but that's part of being a fan, right? Embracing those that helped bring the love of the game to you. Oates is the key figure on my personal "Mount Rushmore" of hockey. Oates, Wayne Gretzky, Steve Yzerman, and Teemu Selanne. There are plenty other players I have a great appreciation for, but those four? They turned hockey from something I watched and enjoyed into something I obsess over and love dearly, maybe a bit too much if you ask some of my friends.
But Oates? He was the guy who sparked it all for me. Seeing a guy like that play live in person when you're a kid leaves an impression on you. Seeing him win your favorite local team a championship hammers it home even more. Watching him excel as a professional for nearly 20 years is icing on the cake.
Adam Oates is a Hockey Hall of Famer. What a great day.