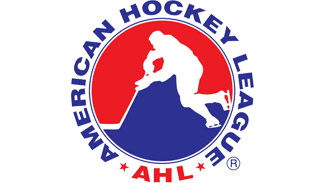 OK so this isn't going to be me opining about whether I am Team Owners or Team Players in this whole, stupid affair. I sympathize with the players and I think they're getting boned over by guys that can't figure out how to do math and want a do-over.
No, this is more about what I've seen from the NHL guys who were exiled to the AHL because of the petty fighting.
The guys that are there are kids. At the oldest, they're 22 or 23 but in the case of guys like Sean Couturier, he's 19 and spending his time in a league that he's probably too good for. What I saw from him the other night in Glens Falls in a loss to Rochester was a guy trying too hard to do everything.
He's got a pair of linemates who are likely better off in the AHL and won't see much, if any, time in the NHL. Still, through all that, Couturier managed to get two assists. He was on fire for the whole game and showed the tenaciousness we saw from him against Pittsburgh. He was the guy that made Evgeni Malkin lose his cool again, only in the AHL against a handful of other NHL guys.
The crazy part is, the AHL is still a very good league. With all things being normal it might be the second best league in the world, yet guys like Couturier, Adam Henrique, Chris Kreider, and Adam Larsson have to be there because that's how it works when you're on your entry-level deal.
And the time they spend there? It's going to make them monsters. Just think of the guys in Oklahoma City. Jordan Eberle, Ryan Nugent-Hopkins, Justin Schultz, and maybe eventually Taylor Hall as well.
Amazing.
So much talent there that should be getting showcased in the NHL… But it's not. Instead of playing in New York City, Boston, or Los Angeles these young stars are getting their kicks in Rochester, Worcester, and Abbotsford.
That's not how it should be, but whenever the players and owners decide to be grownups about this whole CBA thing, those kids are going to come back to the NHL a lot stronger and a lot better off because of it. If you thought you saw great things out of these kids last year, you haven't seen anything yet.
Even better still, if you're near an AHL city you can see them play on the cheap and show what they're all about. We could sit and dwell about how it sucks something awful that we're not seeing them in the NHL, but you could just look on the bright side of life and see them play in their own brand of barnstorming tour.