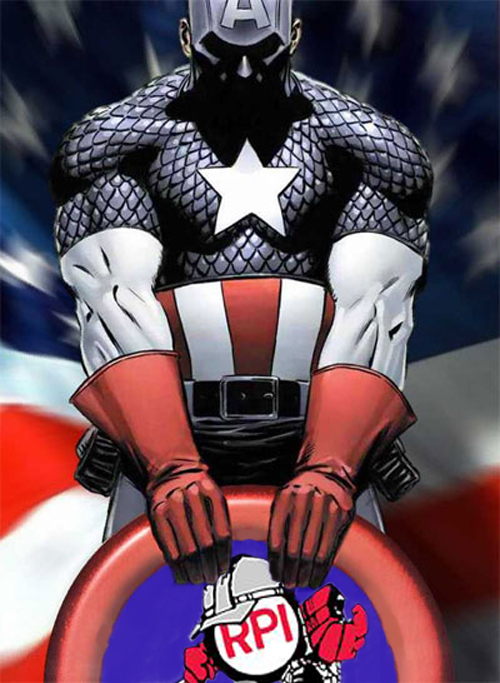 Congratulations to RPI's Jerry D'Amigo and the rest of the Team USA World Junior Championship team for winning the gold medal over Canada in an overtime thriller 6-5.  Without Jerry D'Amigo, Team USA ends up as cannon fodder for Canada and Sweden.  D'Amigo scored two goals against Sweden in the semi-finals and added another goal and an assist against Canada in the finals.
Despite D'Amigo being one of the top performers in the tournament and, dare I say it, clutch as hell, he was not named to the All Tournament Team.  Somehow just as many Americans were named to the All Tournament Team as there were fourth place Swiss (two).  I wonder what the third place Swedes think of this development.
When Jerry returns to Houston Field House in Troy, you'd better believe the USA chant is going to be loud and fantastic.  Hopefully the Canadians on the team don't have too much of a problem with this.
For what it's worth, D'Amigo (and Wisconsin's Derek Stepan as well as Caps prospect and game-winning goal scorer John Carlson) were jobbed out of the MVP award by Canada's Jordan Eberle.  At least he can take solace in a nice individual effort.
The win marks the United States first win in the World Junior Championships since 2004.  Canada had won five straight gold medals in the tournament going into tonight.  And for all of you looking for a sweet boost of American pride… Look no further than this video taken from the American locker room after the victory.  Watch this and then tell me you wouldn't go sprinting into battle.  I dare you.