A funny thing happened while reading the generally useless Troy Record, I found a nugget of information that's truly fascinating.  The Troy Record generally covers only the high school beat and RPI hockey, but they posted a story on the sale and move of the Albany River Rats and had something far more interesting contained within.
The emergence of another AHL team calling Albany home, possibly owned by automobile mogul Billy Fuccillo, is merely speculation at this point. Sources said Fuccillo had high interest in own a team, but has since cooled if he doesn't have full control of the franchise.
For those of you not familiar with Billy Fuccillo, some might say you can be considered fortunate as his television ads for his numerous car dealerships across upstate New York are plentiful and catch-phrase-tastic.  A lot of folks find him to be terribly annoying, but after seeing his ads follow me back home from my college days in Oswego, NY he's grown on me for how classically old school he is as a car dealer/TV pitchman.
Since the Record says that any and all talk of Fuccillo's wants for a team are speculative, I did a bit more research and found this item on Albany TV station WTEN's site.
Furthermore, local car dealer Billy Fuccillo's Chief Financial Officer reports he is in initial discussions with the Bridgeport Sound Tigers, a Connecticut AHL team affiliated with the New York Islanders.
Well that amps up things quite a bit.  The site also adds this heartwarming note:
Fuccillo's CFO says he wants the people of Albany to have a hockey team.
Well isn't that nice. I'm sure those of you not in Upstate New York are wondering who the heck he is.  Well, he's huge up here. Literally.
After all, a guy that does commercials like this has to have an idea on how to market and sell a team, not to mention a seemingly endless flow of cash to advertise the hell out of the team.  If there's anything any Albany-area professional sports team fails at miserably it's keeping a high profile in the media and selling the hell out of it to make people want to go.
Of course, if Fu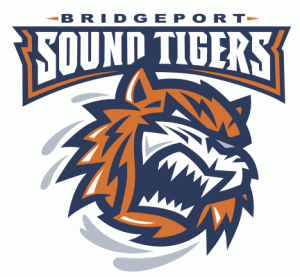 ccillo does go through with it and gets the Sound Tigers, that would make the Islanders organization two for two with wacky owners.  In case you've forgotten, Charles Wang is the owner of the New York Islanders and some of his decisions are already part of mocking folk lore in the NHL.  More importantly for the city of Albany, it would provide them a team that is actually affiliated with a pro team that's based in New York State. It would be fitting that the state capital be associated with a team from its own state, right?  Before anyone asks, yes there are Islanders fans here upstate, although not as many as say Rangers fans.
If you're curious, as the Record story stated, there is a bit of a history in the area with the Islanders as the Capital District Islanders once called Troy home and played home games at the Houston Field House on the RPI campus.  That team then became the Albany River Rats.  The minor league circle of life continues on.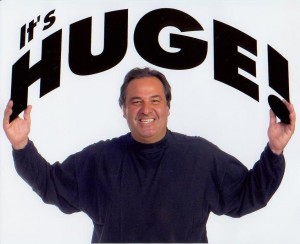 If Fuccillo's interest is true and he does want to buy the Sound Tigers and bring them to Albany, then this is a huge coup for the AHL. They'd be keeping a team in Albany and adding an owner who, while seemingly wacky and insane, is a dogged and tenacious businessman and a guy that hates to lose a buck as much as anyone and demands optimum performance from everyone in his organization.  He's shrewd, he's smart, he's tough as hell and he knows what it takes to succeed.
In short, in a league that needs to have committed ownership and as many guys with deep pockets and an ability to market the hell out of their teams, Fuccillo could be the exact right kind of guy the AHL needs to help build up attendance in a city that has severely lagged behind.